Creative Cube
World's hottest weatherman in a cool suit?
Coca-Cola 'Pool Boy' TVC
Advertise stupidity; Save Lives.
Six things women want from brands in 2017 – and it's not just pink
Qantas Concierge Bot
Out-of-Home, Out of Breath
No lines, No checkout. (No, Seriously)
Fly There. Live There
Woolworths Brings it Home with its Christmas Campaign
When we expect a service but get an experience
Why wine... because no great story ever started with someone eating a salad!
Tradeshows that Generate a ROI!
Dumb Ways to Die
Dolmio Pepper Hacker
Is your brand making the most of Christmas?
Chef bear grills up a storm in social video campaign.
Nothing to do with bread.
Simple, Cleaver and Memorable.
The invisible vending machine.
How far would you go?
marketing Mix
'The Greatest Meat on Earth & Lamb. The Meat More People Eat' - Bringing back the love of meat
Lululemon redefines the perception of masculinity
'We prep. You cook.' - Fantasy storytelling
The power of packaging
Don't underestimate the power of people
How to build a brand in the age of transparency?
Five things that will shape social media in 2017
F*CK Unfit
Jeep Goes Guerrilla
Who's a good buoy?
Want to stay relevant!!
Knowledge is power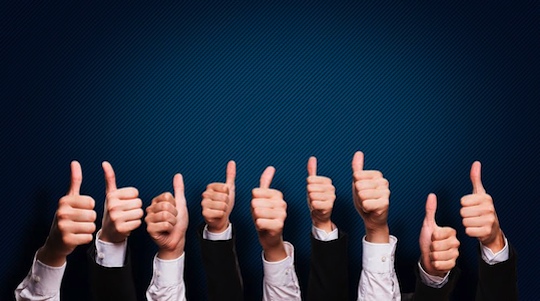 Social Proof!
Delivering your brand to an online audience
KFC Wifi test!
Mini goes after gen Y with instagram contest.
Friends or Foes.
Live the dream, love the team.
Volkswagen trailer assist.
Measuring marketing performance
Amazon Special
What Amazon will mean for Australian SMEs
Australia Day Special
An Absolute Cracker for Australian Diversity
Big Mac Special
Is it in bad taste?
2 Creative Media is a creative agency delivering communication that connects. Our brand development is powerful, our campaign design unique and our dedication... well it's unquestionable. Communication that connects, that's the difference... we inspire the lacklustre and motivate the masses - 2 Creative Media will connect you. Graphic Design | Tamworth Graphic design | Graphic design tamworth | Graphic design agency Tamworth | Graphic design agency | Graphic Designers Tamworth | 2 Creative Media | Brand | Design | Digital | Events | Communication | Tamworth NSW | Regional | Marketing | Online Design | Social Media | Business strategy | Web Design | Website design | Web design Tamworth | Advertising agency Tamworth | Visual design tamworth | Logo Design | Logo design Tamworth | Search engine optimisation | Flyer & Brochure design Tamworth | Advertising Campaigns Tamworth | Web design & advertising agency | Web design & advertising agency Tamworth | Brand Design Tamworth | Digital Design Tamworth | Event Design Tamworth | Communication Design Tamworth | Stationery Design tamworth | Print Design | Print Design Tamworth | Advertising and Marketing specialists |graphic design, graphic design tamworth, website design, website design tamworth, event management tamworth, events tamworth, destination tamworth, tamworth, marketing tamworth logo design tamworth, business cards tamworth, printing tamworth, wedding stationery tamworth, invitation design tamworth, corporate event management, corporate event management tamworth, brochure design tamworth,